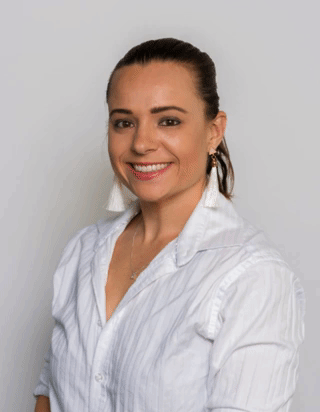 Claire – Marketing Consultant
Claire started her career as an online journalist and quickly realised that it was the 'online' part of her role that she was most drawn to. Since then she has made marketing her focus and is passionate about learning new skills. She is constantly trying to catch up on her 'to-watch' list.
She holds a Bachelor of Arts in Media Studies and a Postgraduate Diploma in Business and Administration (Marketing Major) and now has over 11 years experience in online marketing.
A morning person through and through, Claire starts her day before 5am but insists on being early to bed.
In her spare time, you'll find her at the gym, planning a DIY project or dining at the newest local.
The Sage
Claire is passionate about sharing her knowledge with others both through coaching and by implementing successful tactics for the businesses she works with.
Claire in 3 words:
Honest
Proactive
Engaging
Manaaki Advisor
Claire is one of the expert advisors at Manaaki, a government-backed platform that helps small businesses for free in the aftermath of COVID-19.