Enter: Marketing Minds,
The Cutting Edge In Marketing
Sharpen Your Marketing Tools
We are your secret weapon – a force of nature that will come into your business, help you determine exactly what you need, and give you whatever level of support you require – from vision right through to execution – in order to take your business to the next level.
Marketing Minds is a marketing agency based in Auckland. We aren't about fluffy marketing strategies, plans or vague ideas that never get put into action – we know how to make marketing measurable and transform your business into a customer magnet.
Bringing knowledge from several industries and applying it to yours helps us innovate and change the playing field.
Anyone up for a game of marketing?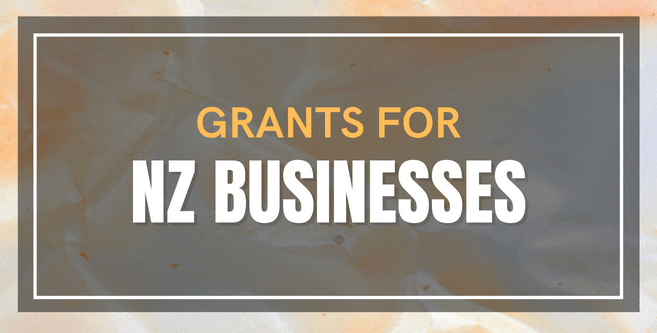 NZ Government Funding
Marketing Minds is an approved Regional Business Partner Network service provider. This means that if you're a business that meets the criteria, you may be eligible for grants and funding in the form of the Capability Development Voucher. This is partial payment (up to 50%) towards the cost of capability development and training.
To see if your business is eligible for the funding read more about these grants or contact one of our marketing coaches.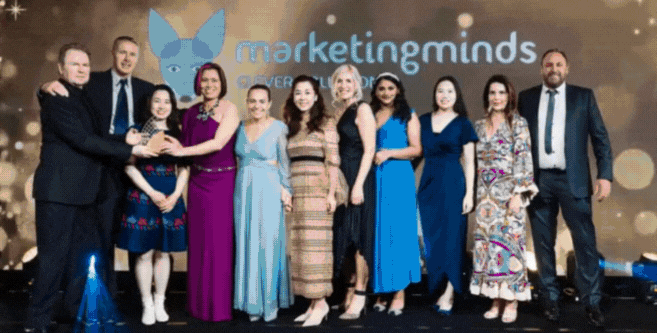 Auckland Business Awards Winner 2022
We are thrilled to share our win of the 'Excellence in Marketing' award at the Westpac Business Awards. Such an honour to be recognised and commended by the judges for our strong strategic thinking, market research skills and commitment to delivering great results.
We're determined to make 2023 bigger and better. Bring it on! Check out the marketing gurus of Marketing Minds.
Marketing is a mindset and a discipline that must contribute to lead generation and ultimately to the bottom line. It is all about the brand and strategy to enable conversion, retention and the perfect 'win' with the customer.
But, what is the best way to achieve this? Here's how Marketing Minds can help.
Strategy & Branding
Whether you are exploring a new segment or entering a new market, considering a rebrand or wanting to develop a new brand, our clever thinking and strategies will ensure your success. From new product launches to brand architecture, We are senior marketers with a depth of experience across multiple industries including cross border and export markets.
Digital Marketing
We help ensure your digital platforms (and providers) are achieving the best results for you. Our services include digital strategy, audit of your website and other digital channels. We also frequently provide an unbiased evaluation of the performance of your Google ads and SEO provider.
Sales & Leads Generation
Our practical, hands-on approach will help identify the opportunities to generate sales and new leads effectively. Through a leads acquisition plan, we will outline the best approach and lowest hanging fruit to acquire new leads including methodology, channel identification and appropriate brand positioning and messages.
Coaching, Training & Advisory
Learn from Senior Marketers as we guide you to become an expert at marketing. From LinkedIn training to Facebook management, we can help. We also provide advisory services to help you monitor and keep your team accountable in their marketing efforts while giving you practical advice to ensure you and your team achieve the desired results.
Audit, Planning & Implementation
Marketing Minds can work as your marketing department and help ensure that you get the strategic input as well as the efficient execution of all your marketing activities. From setting up new systems and processes that you can run with on your own to taking on the work for you on a regular basis.
Cross Cultural Marketing
From Cross-cultural to Cross-Border marketing, Marketing Minds can help develop your strategy to penetrate these diverse segments. Furthermore, our expertise in WeChat marketing ensures that you can reach the Chinese based in NZ or overseas.
Marketing Minds - Your Clever Solution
Not all marketing consultants are created equal. Marketing Minds stand above other marketing companies in Auckland due to our vast experience, knowledge, professionalism and integrity. This enable us to confidently stand behind our work and we're not just another marketing agency. Ultimately, our success is when our clients are successful. Here are a few reasons why we are the 'real deal'.
Innovative thinkers – we understand how to take a start-up from seed stage right through to being an industry leader

We have experience in both local and international markets including cross border and cross cultural marketing in China, Australia, United States and South East Asia

Our knowledge and experience in bridging the gap between strategy and implementation, marketing and leads generation, ensure our plans are realistic and deliverable

Our track record across at least 15 different industries enables cross-pollination of ideas to create competitive advantages for our clients

Our clients often are able to access government funding for selected programmes as we are registered service provider with the government

Marketing Minds - Your Clever Solution
Not all marketers are created equal. Our experience, knowledge, professionalism and integrity enable us to confidently stand behind our work. Ultimately, our success is when our clients are successful.  Here are a few reasons why we are the 'real deal'
Innovative thinkers – we understand how to take a start-up from seed stage right through to being an industry leader

We have experience in both local and international markets including cross border marketing in China, Australia, United States, South East Asia and United Kingdom

Our knowledge and experience in bridging the gap between strategy and implementation ensures our plans are realistic and deliverable

Our track record across at least 15 different industries enables cross-pollination of ideas to create competitive advantages for our clients

Our clients often are able to access funding from NZTE as we are registered Service Providers with New Zealand Trade and Enterprise