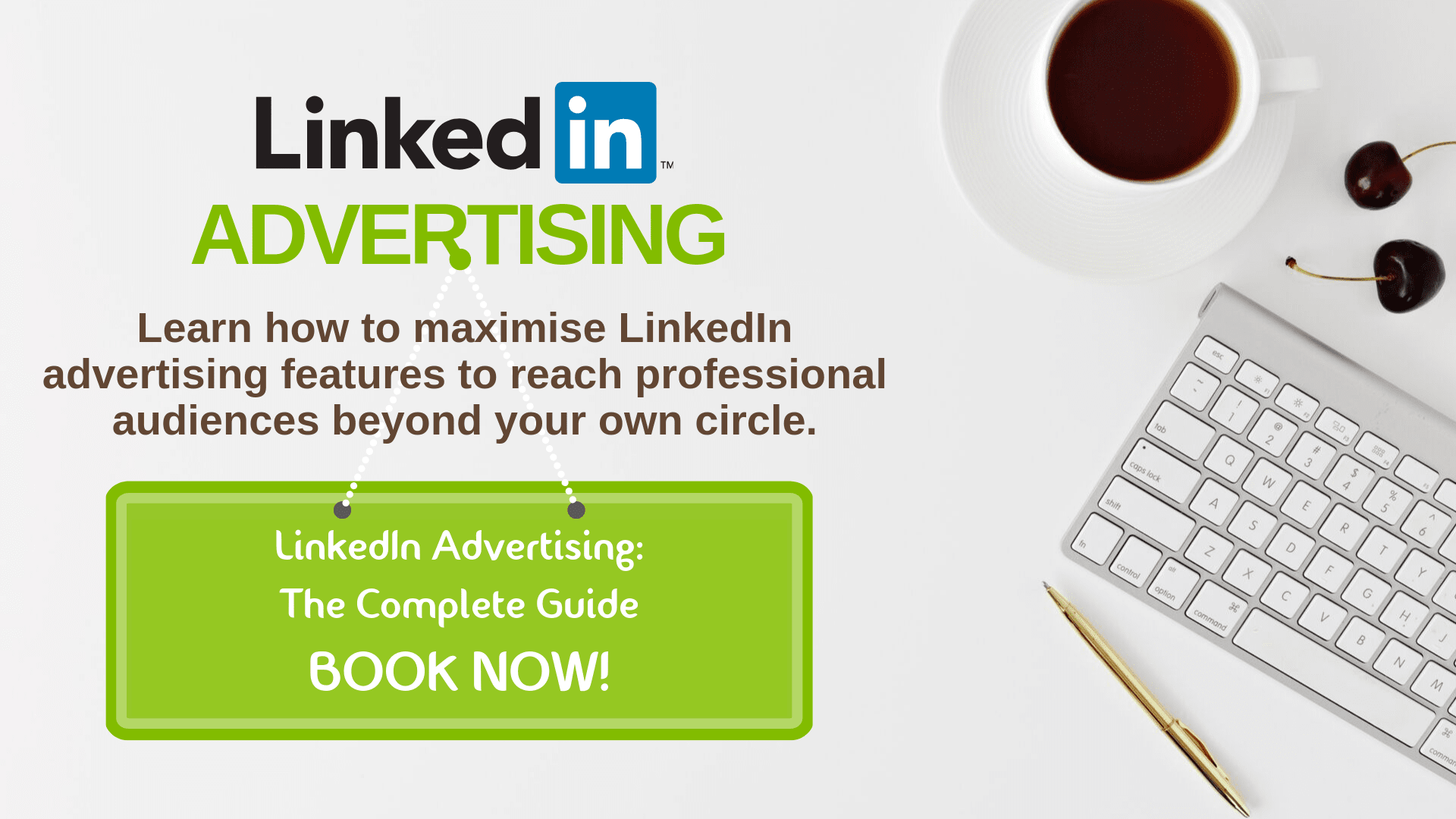 Advertising
LinkedIn Training for Business
LinkedIn advertising has become more sophisticated than ever, in which you're able to target people far beyond your own circle and in multiple formats. In this LinkedIn training for business you'll get a complete guide on how to use LinkedIn successfully through its brand marketing and advertising options.
Selected businesses may qualify for the Capability Development Voucher. Please contact us if you are interested in exploring this further.
What you will learn:
How LinkedIn ads work
How to set up LinkedIn ads
Best practice and methods of LinkedIn ads
How a LinkedIn company page works with LinkedIn ads
How to choose the right ad formats for your marketing objectives
How to increase impact of LI ads with content marketing
How to reach specific individuals that you want to target
What results you can achieve through using LinkedIn ads
How to measure your results through ROI and LinkedIn ads dashboard
Who should attend:
You're a Marketing Manager, Digital Marketing Manager, Communications Manager
Business Owners who want more business growth
If you'd like to target a more professional audience
You're in charge of lead generation
If you want to use social media as a marketing tool for your business
Afterwards you will be able to:
Have an overall understanding of what is possible with LinkedIn Ads
Create, publish and measure LinkedIn ads with confidence
Get maximum reach far beyond your own connections
Select and use the most appropriate ad formats for your objectives and to reach your target audience
Takeaway a step-by-step handout on how to use LinkedIn Ads
WHEN: Wednesday 23rd June 2021
TIME: 9:30 am to 12:30 pm
VENUE: 4 Williamson Ave, Auckland 1011
This is a small group format with limited spaces
COST:
Option 1) $320 + gst (LinkedIn Workshop)
Option 2) $475 + gst (LinkedIn Workshop + 3 x 30 minutes follow up calls to help you with implementation)
 *Split payments available upon request