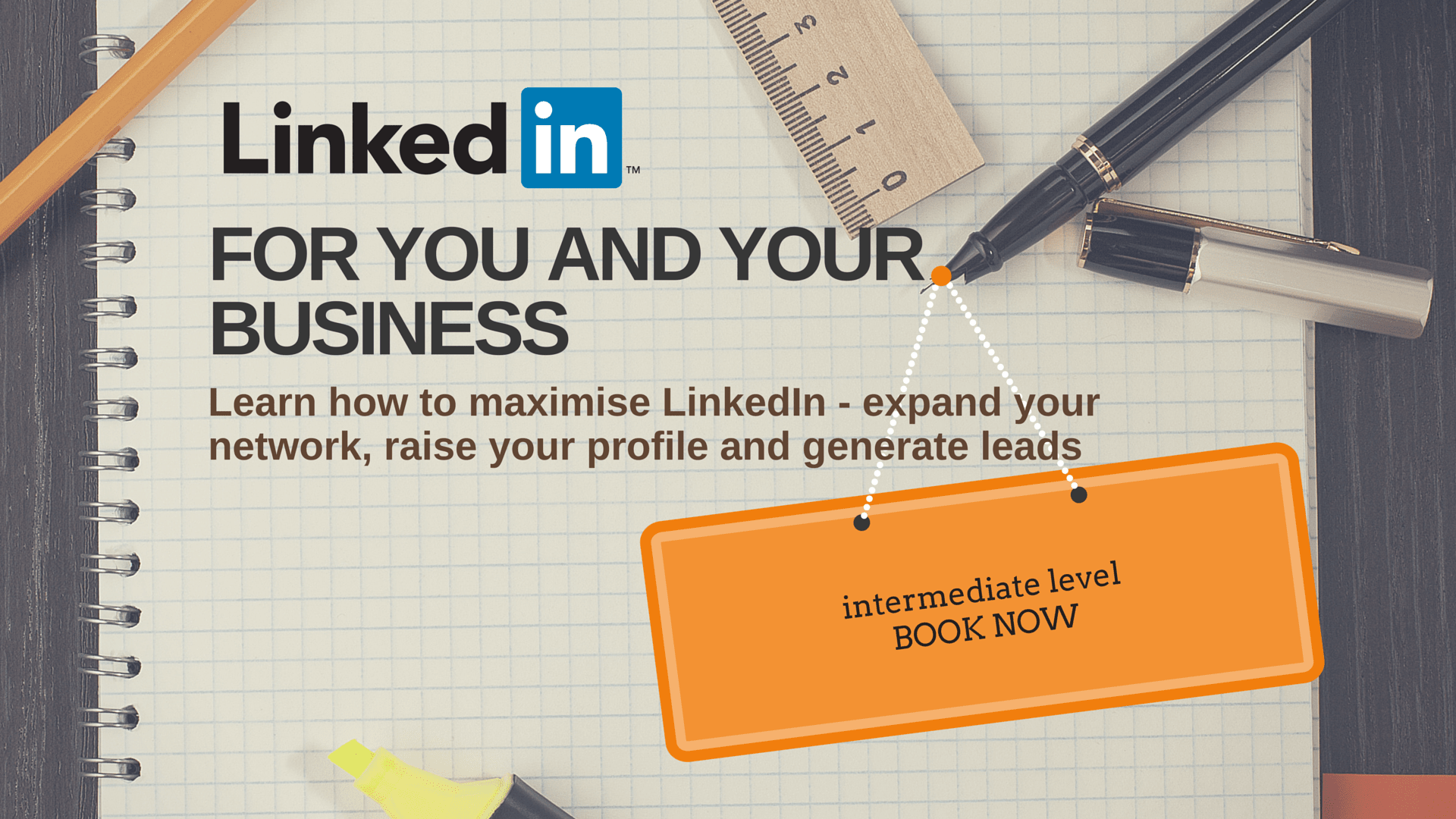 For You and Your Business
LinkedIn Training for Business- Intermediate
Ever wondered what the etiquette on LinkedIn is? How do you get the most out of it?
In this half day training session, we will go through all you need to know about LinkedIn, including how to maximise LinkedIn without upgrading your account, how to standout and get yourself found. You will also learn the tricks to maximising the power of LinkedIn, find the right connections and generate quality leads through our lead generation strategies and acquisition process.
If you own a company, learn how the company page works and what you need to do to get the best use of the LinkedIn advertising platform.
This is suitable for those who have a basic understanding of LinkedIn and are already an occasional user.
Selected businesses may qualify for government funding. Please contact us if you are interested in exploring this further.
What you will learn:
LinkedIn etiquette – what to do and not to do
How LinkedIn works
Step by step on how to get the most out of LinkedIn
Why a good profile is important and how to write one
How to get yourself found on LinkedIn
How to generate and manage leads through LinkedIn
Examples of best practices and companies successfully using LinkedIn for lead generation
Your business page and how it works
Ways to maximise the LinkedIn advertising platform
Who should attend:
If you are an occasional LinkedIn user and unsure of what to do or how to get the most out of it
If you are wanting to generate more leads for your business
You keep receiving invitations to connect but don't know if LinkedIn is any use to you
You are a business owner but don't have a company page on LinkedIn and unsure how you can maximise it if you do have a company page
Read what others have to say
"Very professional presenter who knew her stuff. Lots of great information and tips for beginners. I actually got to do some practical exercises at the time to help lock in the theory." Carmel Murphy, The Networking Queen

"'The Networking Queen' LinkedIn has worked wonders for my new business. Anne understood my personal needs and has been and excellent pillar of support. I would encourage everyone to attend one of her courses." Vasintha Pillay, Trans Tasman Accounting and Taxation

"I now have the confidence to make the most of LinkedIn's many opportunities and I see this as the opportunity to be several steps ahead of my competitors." Philip Walsh, All Round Security
Click here to read more rave reviews.
WHEN: Wednesday 21st October 2020
TIME: 9:30 am to 12:30 pm
VENUE: 54 Ponsonby Road, Auckland 1011
This is a small group format with limited spaces
COST:
Option 1) $320 + gst (LinkedIn Workshop)
Option 2) $475 + gst (LinkedIn Workshop + 3 X 30 minutes follow up calls to help you with implementation)
*Split payment available upon request