We all know that 
self praise 

is no praise,
so we've let others tell it like it is.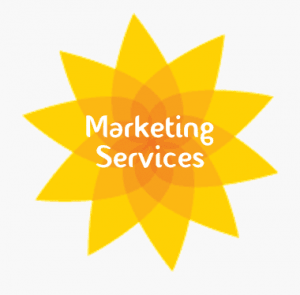 "Anne, Lizzie and their dedicated team have been great to work with as part of our 'Start Up" launch. They ingrained themselves in the concept and delivered a structured and well executed outcome. We look forward to future developments with the Marketing Minds team."
 Andrea Saunders I eTrade Procurement
"Anne Casey is phenomenal to work with, especially Anne's dedication for quality marketing solutions and Marketing Minds is very well established even with clients like Mitre 10 Mega. Anne and I partnered to implement a Marketing Plan Blueprint Workshop that Anne did present and deliver for three hours to multiple attendees, everything went to plan as well as Anne has incredible attention to detail with numerous clear marketing specific documents. Participants said they felt inspired by Anne's presentation and delivery, I'm quite simply amazed by Anne's marketing capability. Marketing Minds provide very good value, Anne and the entire Marketing Minds team are very well worth it."
Julian Beacham I Business and Innovation Advisor at ATEED Central
"I thoroughly enjoyed Anne's marketing blueprint workshop and we had a great group bouncing ideas off each other. Anne is very good at communicating her points and messages and I definitely took away a lot of good information."
Jacob Francey I Jewellery Valuations at Jewellery Valuers Company
"A great experience! Anne from marketing minds knows how to understand a businesses specific marketing needs and provides a step by step approach for putting marketing theory to practice"
Callum Liefting I Owner at SunSaver
"We have recently finished our marketing accelerating program for Te Mana Skincare with Anne and Liz from Marketing Minds. They helped us funnel the ideas and plan, map and implement the strategy to enter our domestic market which was a great addition to our global marketing strategy. The whole team at MM is highly skilled as well as professional, experienced, and dedicated to help us achieve our and goals. Thank you ladies! Highly recommended!"
Andrea Taimana I Co-Founder at Te Mana Skincare
"I have recently completed some LinkedIn Training with Anne from Marketing Minds. She took the time to find out my business and gave me tips about my website and other aspects of my marketing strategy as well as the training that I was there for. The training itself was great. We covered a lot and she explained everything clearly, answering my questions along the way. The materials she provided will enable me to review the content as I try it out for myself. She has also followed up with LinkedIn on something that does not appear to be working on my LinkedIn adverstising page. Very thorough and informative!"
Catherine Syme I Fear-less
"Marketing Minds have been great for our brand. They are professional, experienced, and dedicated to help us achieve our marketing and sales goals. Most importantly, they help us understand the market what we need to do in odrer to achieve the outcome we desire. Highly recommended!"
Yun Liu I Director at NZ Trade Forum
"Anne Casey and her team including Lizzie are second to none. Always professional, courteous, helpful and supportive as well as being very good at what they do I can't recommend Marketing Minds highly enough."
Ellie ter Haar I CEO at New Zealand Pharma
"Anne and her team at marketing minds are very customer focused, providing great advice and marketing plans for growing businesses. I personally have worked with Anne in the past and found her thoughts and strategy to be incredibly insightful."
Stewart Kearney I Business Partner at Good For Business
"I enjoy working with Anne and her team at Marketing Minds. Always great communication and delivery."
Terri Gasparich I Owner at TG Design
"We first engaged Marketing Minds around 10 months ago to review how we could grow our business. Since then, we have set out a marketing plan, redeveloped our website, reviewed our digital marketing as well as established an effective lead generation process for my sales team.
I am really impressed with Anne and her team with their attention to detail, efficiency and quality of the work. I am always informed and their recommendations are always clear which enables decision making to be easy.
I'm very happy with the results they have delivered for Aquamax, especially with the leads we're getting now. Marketing Minds is now our go-to people for our marketing needs and I have no hesitation in recommending Marketing Minds."
 Hamish Coop I CEO At Aquamax
"I engaged Marketing Minds to assist with a relaunch strategy and plan for Nibblish. A key focus for us was on content marketing and social media to both end users and distributors.
Marketing Minds knew their field – they understood my business requirements and were up to date with the current trends, showing and sharing knowledge on what's going on right now and what needed being done. They were able to elaborate a marketing plan that could be translated into actionable results, set to deliver on the business goals.
Furthermore, Anne and her team were also quick to respond, while working with a tight timeline. The plan I got was thorough, very comprehensive and down to earth."
Matthew Bennett I Founder of Nibblish
"I have worked with Anne as a marketing coach for about 8 months now. Every advice from her was informed with sound professionalism, and I know that I am working with someone that is a true expert in marketing. Working at a human level, her coaching is very honest, open and proactive. With her practical advice, she instills a sense of reality about what's going on and how doing business really works. Her warmth and friendliness is underpinned by true sincerity and professionalism. It was clear that it matters to her that I do achieve what I have set out to do.
Anne could also adapt to what I needed and how I needed it. Be it Skype conferences, in the office meetings or cafe, her willingness to connect wherever needed was really helpful. Working with Anne, and Marketing Minds, has been instrumental in creating the energy and enthusiasm that I now have for the next stage of my business."
 Alex Smith I CEO At BrittendenSmith
"When I think of Anne, the first thing that comes to mind after the few months we've worked together is that she is a strategic thinker. I was impressed with her ability to draw out our company's marketing needs as she really listens well. And because she does, she easily understands and articulates what our company wants to achieve. I also noticed that she has a very good knowledge of the marketing process. I'd say that it's because of her extensive experience in this line of work.I look forward to our working together to be able to implement and execute the marketing strategy that she's drawn up for our company."
Miranda Bichmann I Director At B.ichmann A.ssociates NZ Ltd.
"I've worked with Marketing Minds for almost 10 months now and have found them to be very professional and knowledgeable. They initially helped us with our sales incentive rewards programme and since then Marketing Minds has become our marketers. The work that they have done includes a client survey, optimising website traffic and conversion, rationalising our marketing spend, new product/ range launches, regular e-newsletters and most recently rebuilding of our website. Anne and her team made a real difference to our business – for example the insights from the client survey gave us the confidence in our pricing structure and helped us form our business strategy. The review of our website resulted in us being able to successfully increase our website conversion by an average of 3.5% while reducing our ad spend by 10%.                                                                                                         I enjoy our business relationship with Marketing Minds and I value their contribution to the growth of my company."
Clive Ashworth | Managing Director At Aspect Blinds
"Anne has been very connected with my business, and really understands it. I am extremely satisfied."
Vijesh Nangia | Director at Scratchpad
"Our Company, Trade Tools, was undergoing various complex strategic business changes which were to significantly impact revenue streams, customers and channels to our market. We engaged with Marketing Minds as an independent sounding board to help make sure our thinking was on the right track. They assisted in ensuring our approach was sound and helped us to figure out which was the best path forward. A key part of this was how we delivered our message to the customers and stakeholders at large with the least amount of disruption and highest conversion of the new business model.
I've found Anne to be responsive and a great listener who asked the right questions at the right time. She was thorough with her follow up and was able to out-think complications and simplify the whole ordeal. Presentation on the findings, strategy and direction was immaculate, easy to follow and well thought through. This has helped to cement our company's thinking and build our confidence that the direction we are embarking on is the best solution possible."
Simon Mccleay | CEO At Trade Tools
"Anne is a joy to work with, and her marketing expertise is invaluable. She's full of exciting, creative ideas, and her problem-solving skills are second to none. Within our first couple of sessions, Anne had worked out what my key strengths were and, from then on, encouraged me to run campaigns which allowed me to make full use of those skills – in order to get the best possible results.
My experience with Marketing Minds has been so positive that I happily recommend them to any friend seeking marketing support. Keep up the great work, and thanks for everything!"
Charlotte Stein | Marketing Executive at Kohu Road Limited
"In the recruitment and people management industry I come across many marketers and Anne is certainly a marketer that stands out. She has a rare ability to bridge the gap between strategy and implementation which is key to SME businesses. Anne has worked on three of my companies where she has advised and managed the redeveloped of our brand. Once she was aligned to how we think and what we want, her thoughts are very insightful and this translates to high quality work She is very professional in her dealings and thorough in her execution. Anne also has excellent people skills, she listens and caters to specific needs in a contemporary and very efficient manner. Anne is a delightful person to deal with and I envision a long term relationship with her."
Terry McCloy I Managing Director At Virtual Resources International
"I enjoyed working with Marketing Minds on my marketing growth strategy and I've found them to be a very rare breed. I've worked with a number of marketers in the past and none of them is of her calibre. They are very knowledgeable, organised and efficient. They also have the remarkable ability to listen, make sense of my muddled thoughts and put it succinctly and clearly back to me. Anne and her team make it easy for me to know what I need to focus on and how to go about it in order to get the end results I want. Their manner is relaxed yet direct and I feel comfortable around them."
Melanie | Director At Babta Products
"Anne and her team are professional presenters who know their stuff. Lots of great information and tips. Getting to do some practical exercises at the time helped lock in the theory. Thanks so much Marketing Minds for the wisdom!"
Carmel Murphy | Networking Queen
"I have worked with Marketing Minds in the capacity of graphic designer. They are able to think broadly and laterally, to ensure the best outcome throughout projects. They are extremely well organised, have high attention to detail and go the extra mile for their clients, resulting in projects of the utmost quality."
Dave Sauvage | Director At Sauvage Design
"Even though my business is pretty complex, Marketing Minds had a firm grasp on it, giving me a solid direction on how to progress. This excellent comprehension of our work resulted in a highly effective marketing!"
Karryn | Sauvarins Coloured Glass Studio
"Having gone through an exercise at my own company last year to find a new marketing agency, I became aware of the fact that there are hundreds of marketing companies in Auckland who all wish to segregate your marketing into parts and outsource much of the work to third parties which made me nervous and made trying to choose someone to partner with really hard work! When you meet Anne Casey and her team you quickly note that they are extremely knowledgeable in every single component of how to market a company. Their experience is really impressive. I believe they were born to market, they work intuitively and steadily and apply reality to every step and I have without hesitation, referring people to Marketing Minds team whenever I hear that someone's looking for marketers who can add a ton of value to any type of business."
Claire Dixon | Business Development Manager At Digital Island
"Marketing Minds made it very painless for me. It's great how they offer a different perspective that I may not have considered. They consistently ask me the right questions to hone in on what is important and what is not in order to get to the right messages emphasised in my communication. I cannot think of anything that Anne and her team can improve on in my dealings with them."
Neil | Director At Sapere Research Group
"I worked with Marketing Minds recently on developing a marketing strategy for my business, they are talented marketing professionals, well organised and really good at bringing clarity to what you are offering and how to market your services best. I am excited about the future now and much clearer on business direction and how to offer my services to potential clients."
Adair Good | Director At Essential Coaching Ltd
"I have worked with Marketing Minds for about 6 months now. They have a vast knowledge and know how in many different aspects of marketing. The team provided a clear direction for my licensees and I to achieve my business goals through a clear and directive marketing strategy. Anne and her team have the ability to ask the right questions and draw information out of me help me a lot with thinking through situations and my decision making.
The team's enthusiasm is contagious and they have amazing attention to detail, do their research as well as great follow through. What they have done has lifted such a great burden for me and taken the stress away. Marketing Minds team makes it very easy for me and I couldn't have done it without them! I have definitely been recommending Marketing Minds to other businesses as I truly believe they are very good at what they do."
David Pearse | Licensor At Pukeko Rental Managers
"I enjoyed working with Anne on my marketing growth strategy and I've found her to be a very rare breed. I've worked with a number of marketers in the past and none of them is of her calibre. She is very knowledgeable, organised and efficient. She also has the remarkable ability to listen, make sense of my muddled thoughts and put it succinctly and clearly back to me. Anne makes it easy for me to know what I need to focus on and how to go about it in order to get the end results I want. Her manner is relaxed yet direct and I feel comfortable around her."
Melanie Harbers I Director I Babta Products Ltd.
"I engaged Marketing Minds to work with me on how I can grow my financial advisory business. I have found them to be easy to talk to, they listen,  friendly and pragmatic in their approach. Anne and her team are marketers that have insights and ability to understand my marketing issues and highlight opportunities that I hadn't thought about or considered. Furthermore they are very helpful and provide a service and value that go beyond the call of duty."
Otto | Insurance Adviser and Partner At Camelot Group
"I met Anne through our networking group and after meeting her I knew she was going to be able to help me with my business. With her past experience and the fact that she is a parent herself, she knew which angle I needed to come from for my potential clients. Anne is very creative in coming up with ideas and I loved her idea of having a "party lesson" in our classes and for the children to invite a friend along to share the experience. She is able to view situations from the point of view of the potential customer and identify opportunities to open up doors for my business. It is also great to have someone that I can easily talk to about my business and bounce ideas off. She listens well to what I have to say and gives me the confidence to pursue in the right direction."
Maroussia Boyack | Managing Director At LCF Fun Languages – Central Auckland
"I have worked with Anne for over 10 years as her Media planning and Buying agency when Anne was at Ziera Shoes and also at Pumpkin Patch. Anne is an extremely intelligent and knowledgeable Business and Marketing professional with a strong understanding of all facets of advertising, strategy and how to achieve the best results for her clients. It has always been a privilege to work with her and deal with somebody who has such motivation and dedication to her job as well as her strong understanding of media placement and collaboration to work closely with the agency to deliver. I hope I get the opportunity to work with Anne again in the near future."
Tiffin | Director At Sutherland Media Services
"Anne and her team were helping us to develop our marketing strategy and how we can be above the rest. Because of their thorough research, they are able to guide our discussions on our customer profile and how to be better than the rest in the industry.
Marketing Minds team also helped me to develop a professional newsletter with little fuss. I'm constantly amazed by their great suggestions and very quick response. If you use Marketing Minds' services, you will not be disappointed!"
Wengheng | Business Owner At Pukeko Rental Managers
"It is my great pleasure to write a recommendation for Anne Casey. I have worked alongside Anne during her time at both Ziera Shoes and Pumpkin Patch. During this time Anne has always demonstrated a broad and sophisticated understanding of PR, and the value it brings to the marketing mix. She is hard working, tenacious, a real team player and has an incredible attention to detail. Her budget management skills are second to none. She would be an asset to any organisation."
Sophie | Director At Blue Planet PR
"Marketing Minds has always shown an exceptional and thorough understanding of marketing strategy and buying. I have worked with Anne and her team for many years in multiple roles and have benefited from their inputs and know how across many of our dealings. Marketing Minds is an asset to any organization seeking marketing direction, especially across the retail and wholesale sectors."
Chris | Director At Outdoor Advertising Bureau
"Anne was recommended to me by a couple of business owners and I engaged her to help determine how I can accelerate the growth of my travel company. Anne very quickly understood what I wanted and articulated it in a very clear manner. She researched my clients and industry to provide me with a strategic direction that was not only on the mark but also easily executable tactics, costs and incorporated in to an achievable timeline. I found Anne to be able to grasp the travel industry quickly and her findings and recommendations has helped me have a clear direction where to take my company.
Anne is a real pleasure to work with. She is easy going, nothing is a problem and I highly recommend Anne.
I wish Anne every success in her business."
Carmel Sheehan | Owner | Carmel Sheen Travel
"Switched on marketing knowledge and strategies. Thanks to Anne and her team at Marketing Minds for their help in transforming a part time seasonal sideline into a business with purpose and direction."
Len | Owner | Intents Outdoors
"Marketing Minds have helped grow our new WeChat customer market and the team are so easy to deal with! Communication is excellent, we have regular planning meetings and they are always on hand to answer questions. I highly recommend Anne and the Marketing Minds team."
Linaire | Mitre 10 Botany
"Anne, Liz and Elsa are one of the best consultants I have had the opportunity to work with. Great attention to detail, constant communication, and in-depth monthly reporting. Highly recommended."
Bryan | Turners Cars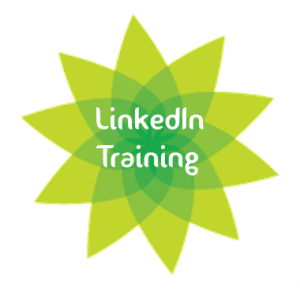 "The LinkedIn workshop with Anne Casey of Marketing Minds was truly excellent. Anne is obviously the LinkedIn expert and power user. The workshop opened the door to the possibilities available with LinkedIn and gave us the tools on how to make the most of this networking opportunity.
I particularly valued the mix of background information combined with the workshop session where we went online and worked on our own profiles. Furthermore, as Marketing Minds is a registered service provider with NZ Trade & Enterprise, I was able to receive funding for customised training for my firm which is amazing! A big thank you to Anne Casey, Marketing Minds and NZTE."
Darryl Sang | Registered Architect At Sang Architects
"As the director of my company, I had occasionally used LinkedIn and wasn't sure if LinkedIn could really generate me leads. I had also asked various people I connected with on LinkedIn and majority of them either did not reply or said no.
So I was keen to learn and understand LinkedIn better and when I read Anne's LinkedIn post, I immediately booked in for her LinkedIn For You and Your Business workshop.
At the workshop, I was able to attain a personal level of help and learn more about the etiquette of LinkedIn and answers to my query such as when and how to approach a contact for a face to face meeting.
I now have the confidence to make the most of LinkedIn's many opportunities and I see this as the opportunity to be several steps ahead of my competitors."
Philip Walsh | Director At All Round Security
"My knowledge of LinkedIn prior to Anne's beginners course was limited to say the least. I was aware of the benefits of using Linkedin however had never found the time to train up and understand how LinkedIn worked. This was a great introductory session teaching me all the skills to getting the most out of my profile. The session was run at a good speed and I loved that it was a small group which meant I felt comfortable to ask questions at any opportunity. Plus, the food was absolutely amazing! Thanks Anne for the opportunity to attend."
Hannah Shand | Customer Service Coordinator At Canary Enterprise Limited
"I can thoroughly recommend Anne for her LinkedIn training. Her knowledge of Social Media marketing is amazing and it is very evident why she achieves excellent results for her clients."
Eric Neal | Owner At Ace Business Solutions
"Anthony Harper engaged Marketing Minds to help us with LinkedIn as an effective marketing, communications and BD tool. Anne was able to tailor the content to our firm's specific requirements and produced a series of courses aimed at different levels within the firm.
I have been really impressed with how Anne has managed to galvanise our team. They are now writing more, commenting more and reaching out to their audience. Not only is there an element of friendly competition on the number of likes, comments and views but people are also reporting huge increases in traffic to their profile page."
Lythan Chapman | Business Development and Marketing Manager |Anthony Harper
"I have no hesitation in recommending Anne's training program "Like a Pro". Anne's research, presentation method and knowledge of the advanced stages of LinkedIn are extremely enlightening. This course is a must for those really serious professional LinkedIn players who want to turn their time into cash."
Mike Parkes | Managing Director At Mike Parkes and Associates
"I heartily recommend Anne as an expert on LinkedIn. LinkedIn on the surface is easy to understand, but truly understanding its power requires one to dive in, and to have an excellent teacher. I attended Anne's LinkedIn training on "How to Maximise the Power of LinkedIn". She covered a great deal in the half day session and through this fantastic course, I now feel more comfortable using LinkedIn as a business development tool and am aware of how much more it can do. I heartily recommend this course. It was excellent!!"
Dominique de Give | Business Consultant At De Give Consulting
"Anne's beginner LinkedIn training has definitely improved my LinkedIn knowledge. I found the information regarding the website's basics to be useful and I recommend these workshops to others."
Jenny Holden | Franchise Support Manager At LINK Business Franchising Ltd.
"At Anne's LinkedIn training I managed to enhance my ability of utilising LinkedIn. I would recommend the training for others to see how their skills can be improved and attain noticeable results. Her trainings are incredibly useful and I am really pleased with what I have gotten out of them."
Greg Longstaff | Franchise Specialist and Business Trainer
"I found this course very useful and I learnt a lot. The course included what I wanted to learn. The email tips were a great help so thank you for that. I would absolutely recommend this course to others who want to learn more about LinkedIn."
Susan Somerville | Consultant At Vital Life
"I attended one of Anne's LinkedIn training to improve my skills on LinkedIn. I was absolutely amazed by Anne's knowledge, skill and expertise. Anne is an extremely patient teacher, exactly what I needed to learn the finer points on LinkedIn. LinkedIn has worked wonders for my new business.
Anne understood my personal needs and has been and excellent pillar of support. I've learned how to include key information on my profile
Thanks Anne's – superb LinkedIn course. I would encourage everyone to attend one of her courses."
Vasintha Pillay | Director At Trans Tasman Accounting and Taxation
"Anne and the Marketing Minds team were great! Anne really understood what we needed to achieve our LinkedIn training goals and communicate the right message about the power of LinkedIn to our team.
Anne was well prepared and catered to the varying levels of our Partners and Associates in Auckland and Christchurch. It was very easy and hassle-free working with Marketing Minds in coordinating the process.
The feedback from all the sessions has been very positive with the team starting to implement the recommendations on their individual LinkedIn profiles.
Anne's tips and tricks are invaluable – who knew how powerful LinkedIn could be when used properly!"
Sandra Hansen | Design and Communications Advisor At Anthony Harper
"Anne has opened my eyes to the world of LinkedIn and given me skills to use LI to its fill potential, which in turn will increase my business contacts and networking capabilities.
Thanks Anne, your informative training sessions are a must for all business owners, small or large. Many thanks."
Jo Foster | Travel Broker
"I knew nothing about LinkedIn before attending Anne Casey's LinkedIn workshop. The pace Anne set was great and easy to follow. Anne covered everything I needed to know and much more. The number of people attending the workshop was just right. I would highly recommend this course to anyone."
Raewyn Mingers | Accountant |Event Cinemas
"I found this course very useful especially the hands on help to get my LinkedIn started. I really enjoyed the day and Anne is a great tutor. I think the course was intensive enough and covered a lot of points. I would recommend this course to others."
Greg Stansfield | Director | Advice Print Consultants Ltd.
"Getting Anne involved in developing my LinkedIn skills has been a great investment. Anne coaches in practical, real world ways. The workbook is easy to use. I recommend Anne for any one wishing to get better use out of LinkedIn."
Hugo Meares | Director | Sparkplug
"I wanted to learn about content marketing and how to make the content known to my target market of business owners. I found that the advanced LinkedIn workshop, "Like A Pro", had quite a 'how to' nature which made it easy to follow and created good conversation flow. This is a highly recommended opportunity for those wishing to learn about LinkedIn in addition to many other aspects of content marketing and how to get it right from the get go of the planning stage right through to gaining exposure for the content.I highly recommend this course and working with Anne. She is results driven and truly cares for your business success."
Janet Johnson | Managing Director | Bizmatters Limited
"I attended one of Anne's LinkedIn training sessions and was thrilled to discover that there is always more to learn, even for a marketer like me. What I found most useful was the work we did on our company pages, as well as the great advice on how to generate leads with LinkedIn. It was great that we were able to work on our profiles then and there on the spot! The venue was very convenient and I encourage others to attend these workshops."
Renata Kunz Mathewson | Marketing Strategist I Maple Marketing
"I got a lot from LinkedIn "Like A Pro". It equipped me with practical advice on setting up LinkedIn for content marketing along with some good tips on content creation. Anne shared her insights and professional tips for making the most of LinkedIn as a writer and marketer. A great course for anyone interested in making better use of this site. Thanks Anne!"
Philip Tetley – Jones | Director | The Dispensary
"Many if not all aspects of Anne's LinkedIn training were to my liking. The content she chose to cover were suited to my needs and I found that her tips especially learning about the features the website has to increase contacts and leads were very handy additions. The venue was convenient plus I really loved the catering! I would like to go on to attend the advanced workshop "Like a Pro" in the near future and would recommend Anne's workshops to others."
Debbie Crankshaw | Founder | HomeFinder Whiz
"Now that I've attended the Intermediate LinkedIn training, I have a comprehensive understanding of the scope and power of the forum and a good idea of how to make it work. This training proved very useful to me and I would recommend it for others, plus the venue was convenient."
Peter Morony | Sales And Marketing Manager | Rollformers
"I went to see Marketing Minds, to find out which was the best direction to launch my new design products. After seeing several marketing specialists, I found them to be the most helpful. They really understood the whole picture of what I'm trying to achieve, and offered real charity and sound advice that wasn't overwhelming and gave me a clear focus on which direction would benefit me most to get to the next step.
I would highly recommend Marketing Minds to anyone looking for experts in this field."
Rachel Mooney | Art Photographer At Rachel A. Mooney Photography
"Despite having quite a good grasp of how to use LinkedIn prior to Anne's workshop, I still found Anne's workshop to be very useful. Anne covered so many aspects and yet still managed to convey the information clearly. This made the content easy to follow for people of varying levels of understanding of LinkedIn. My workshop experience was excellent and I highly recommend Marketing Minds."
Dave Sauvage | Owner | Sauvage Design
"The Marketing Minds LinkedIn training was very helpful with up to date relevant and useful information. Anne had heaps of handy tips and gave me a better understanding of what to look for when using this platform. All the tricks that just make LinkedIn that much more powerful than what I initially thought!
It was an enjoyable training and great value. Just what you need to make the most of LinkedIn for your professional profile. Thank you very much, Anne."
Jayne Richardon | Strategy & Event At Max Marketing Limited
"Thanks so much for the session, I enjoyed the candid, straight forward approach to the presentation which was easy to follow and helped to de-mystify some of the keys to making LinkedIn work better for me.
I think a good profile also makes your brand more professional and "clever". What I found most useful were the general tips, experiences of Anne and her clients, the idea's for selling and "how-to's".
My potential in utilising it has definitely improved and I would recommend it for others looking to do the same. Thanks again!"
Jude Rutherford | Director At Juice Research
"I was fortunate enough to work with Marketing Minds in a fast paced and demanding retail environment in which they excelled, and have a great strategic understanding of multi-channel marketing across all media including in store, digital, advertising, direct marketing & via social media. Anne and her team are great coaches who are willing to share their knowledge and offer support wherever needed. The Marketing Minds team helped me develop my skills to become a strong, successful marketer."
Elisia | Senior Marketing Coordinator At Pumpkin Patch
"Anne is a very smart operator. She is very thoughtful and proactive. She understands a company's value proposition and how to identify and target customer segments to ensure sales are maximised. She can work within tight budgets and works well with all levels of organisations. I would have no hesitation in working with Anne again and in recommending her to anyone else."
George | Global Partners Business Operations Manager At Pumpkin Patch
"Working with Anne as a Photographer, Retoucher & designer is a real pleasure. And by having someone who very clearly know what they are doing, makes my job so much more efficient & easier in many ways, The experience Anne has gained over years as a professional marketer is hugely valuable, and any person or company that chooses to involve her in their forward planning & marketing is onto a real winner."
Terry Munro | Pixel Café
"Images Unlimited Group has been in operation for almost eight years. It originated in Christchurch where growth had been steady; however we wanted to increase this growth rate. This led us into the competitive Auckland market.
A key foundation for our business was to ensure that we have excellent staff and are continuously surrounded by sound advice and knowledge. We engaged Marketing Minds upon a recommendation from our Auckland Business Development Manager and have been very impressed. Marketing Minds have helped me to understand the Auckland market much better, help us recognise opportunity openings, figure out our future direction as well as provide a clear marketing plan of attack.
This gives me the confidence and reassurance in the future of Images Unlimited and to know exactly how we can maximise our opportunities and reach our business goals. It is an honour to be able to write a recommendation for Marketing Minds and I have no hesitation in doing so."
Jonathan Lewis | Managing Director | Images Unlimited
Impressed?
Why not contact us and see how Marketing Minds can help. We're always happy to have a chat!