LinkedIn Privacy and Settings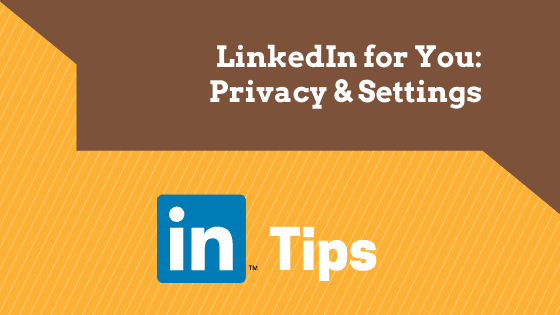 LinkedIn's new format for 'Privacy and Settings'. We have prepared a LinkedIn tutorial so you can see the new look of this setting and we also provided an explanation for each section.
Like LinkedIn says, 'You're the boss of your own account!', so enjoy reading and take note of the new format in order to maximise these changes.
1. Account
The Account section is the first step that you need to look into when setting up your account. You will notice that this is categorised into five parts:
Login and security
Site preferences
Subscriptions and payments
Partners and services
Account management
This is where you find the basic settings such as changing password, managing LinkedIn through WeChat and purchasing LinkedIn Premium, if you are interested. Below is the actual look of this section:

2. Privacy
In this section, you will see all security precautions and privacy guidelines. Similar to the Account section, you will also notice that this is sub-divided into different parts, which are the following:
How others see your profile and network information
How others see your LinkedIn activity
How LinkedIn uses your data
Job seeking preferences
Blocking and hiding
Aside from managing your privacy, you can also edit your advertising profile, block or hide your connections and notify people that you have been mentioned in a certain article.
Here's an additional insight where you can set-up what others see when you've viewed their profile
Click on the 'Privacy' and look for 'Profile Viewing Options (See the orange box below to easily identify the specific section)
You may now select what others see when you've viewed their profile

3. Communications
This is the section where you can manage your communications and how frequently you want to be visible with your connections. It is also divided into three parts:
Notifications by channel
Who can reach you
Messaging experience
Below is the sample image of this section: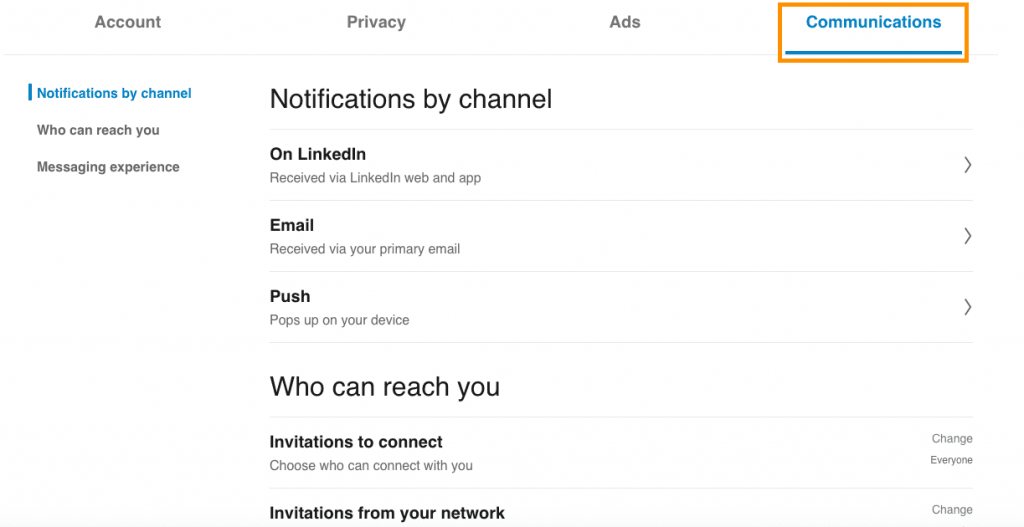 Now that you're already familiar with this format of LinkedIn's Privacy And Settings, you can now manage all the necessary settings you want to change. If you are still confused and not yet ready to use the new format, there's an option to view the previous version. However, we recommend that you start learning these changes because they might remove the option after some transition period.
It is also good practice to regularly check your settings, as they might revise the format without any prior notice.
If you're interested in mastering LinkedIn here are the training courses available:
Note: Your company may also qualify for NZTE subsidy with these workshops.
Email us or call 09 634 4390 for more information or if you are unsure which course is right for you.
Enjoyed this article and want more? Sign up now to our marketing snippets!