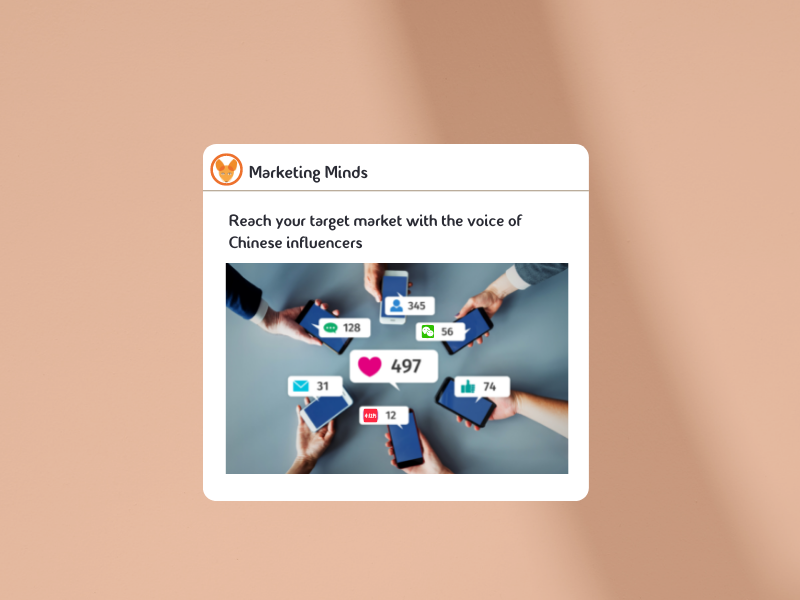 Reading time: 6 minutes
Published: 2022 | Author: Claire Warin
We are so used to seeing influencer content in our Instagram and Facebook feeds these days that it is now ingrained in the social media experience. The lines between content creation and advertising are well and truly blurred as marketers embrace the power of social proof and a new era of word-of-mouth marketing.
The Chinese market is no different with the buying habits, opinions, and recommendations of influential people an important consideration when targeting the Chinese. And while it doesn't always go to plan, Chinese influencers have more than proven their worth. That is why we believe that any good digital marketing agency should recognise the role of Chinese influencers in Chinese social media marketing. 
In the mainstream market, we are all familiar with the term 'influencer'. You may even know the terms mega influencer, nano influencer, or micro influencer. In Chinese marketing vernacular, the terms are slightly different. Instead, you'll hear of KOL (Key Opinion Leader) and KOC (Key Opinion Customer).  
48% of Chinese consumers depend on recommendations made by influencers and they're prepared to put their money where their mouth is by saying they are willing to spend up to a quarter of their income on products that their favourite KOLs recommend.
Meanwhile, 22% of marketers in China say that KOL marketing is now the most cost effective way of attracting new customers.
What's a KOL?
KOLs are closest to what we know as mainstream influencers. Follower numbers are important, and brands will often approach KOLs and offer a financial incentive for them to promote their products or services. 
Just like in the mainstream, KOLs can be famous people or everyday people who have grown a significant following on Chinese platforms such as WeChat and Little Red Book. As with Western influencers, there are different tiers of KOL depending on their follower numbers. This includes Nano-KOLs with a following of 1K-10K, Micro-KOLs with a following of 10K-50K and Celebrities with a following of 1 million plus. 
What's a KOC?
Key Opinion Customers (KOC)s on the other hand have smaller fish to fry. Follower numbers are often lower and are generally not a factor that needs to be considered.  Rather than having a wide following like KOLs, they are followed by a small network primarily made up of friends and family. Brands are unlikely to approach KOCs, instead KOCs approach brands that they have used and admire to request products to review.
Should I work with a KOL or a KOC?
KOLs tend to provide a more high-end offering as their content is focussed on collaboration with the brand and will appear on the brand's own channels. Reach is likely to be much higher too with generally larger followings.
You will expect a KOL to charge for their services and, depending on the KOLs follower numbers, this could be a considerable investment.
Engaging with KOCs is generally a lot more affordable for brands and businesses with KOCs charging low, or often no fees instead providing their service for free product. Some marketers argue that KOCs offer a more authentic brand endorsement as KOCs post their experiences on their personal channels rather than the brand's channels making for a more transparent and honest review.
Whether you choose a KOL or KOC approach really depends on your brand and objective. There is room for both options to co-exist and provide strong opportunities for companies looking to engage with the Chinese market.
How does Marketing Minds utilise KOCs and KOLs?
At Marketing Minds we've embraced the concept of working with Chinese KOLs and KOCs in Mitre 10's Chinese Marketing. 
Our approach begins by carefully researching Chinese influencers in New Zealand, monitoring their activity and refining those who are right for the business. This is a process we repeat every 6 months with comprehensive social listening reports which allow us to identify any new or emerging Chinese influencers in New Zealand market and adjust our strategy if necessary.
Mitre 10 is currently working with four influential Chinese New Zealanders to help grow brand sentiment and loyalty in New Zealand's Chinese market. 
Chinese gardening expert Ben is well loved among the Chinese for his no nonsense yet endearing gardening content which offers tips and tricks for gardening in New Zealand. 
Watch Ben's winter garden harvest video below.
Ben is closest to a KOC as he has established gardening channels and posts his content to these. His videos also feature in Mitre 10 articles, but the primary objective is to reach Ben's own followers and grow the Mitre 10 following from there.
New to the Mitre 10 line-up is Mituan Mum, a smaller KOC whose love for her son shines through as she pursues ideas and activities on her Mitre 10 shopping trips then posts about them to her personal WeChat channel.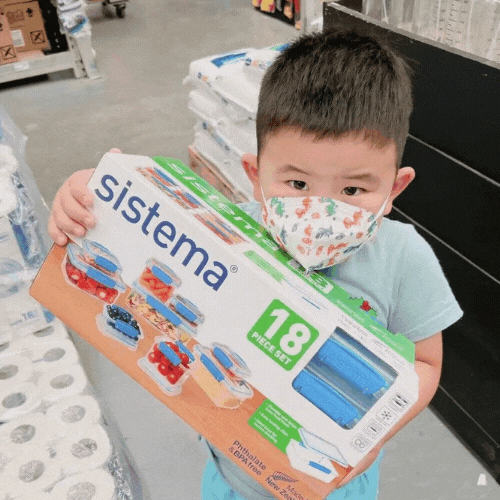 KOL Vivian brings a warm and inviting persona to Mitre 10's Chinese influencer marketing with high production values and locations to help. Along with KOL Simon who presents product-review style videos, Vivian is successful in promoting Mitre 10's products to the Chinese market while intertwining the Chinese culture with Mitre 10's offerings.
Watch Vivian's Chinese New Year video below.
What's next for Chinese influencer marketing?
The term 'KOS' has already come to the fore in China as a third type of Chinese influencer. KOS stands for 'Key Opinion Sales' and refers to content creators who have professional sales skills as well as knowledge of the product or service they are promoting. 
For example, some brick-and-mortar store salespersons have established themselves as KOS' by using social media platforms to publish live streams or short videos to advertise and sell a product. 
This is an important development as it shows the significance of social media in converting engagement and influence into actual sales. And while this is now the norm in China, it remains to be seen if a KOS landscape will take hold in New Zealand.
Where can I learn more?
Watch the videos throughout the article to see some examples of the work of Mitre 10s KOLs and KOCs and keep an eye out over the year ahead as we continue to test and refine our Chinese influencer marketing approach. Interested in pursuing Chinese influencer marketing? Give us a call  or email us about your project. We'd love to help!
If you've found this article useful, please share it with others: