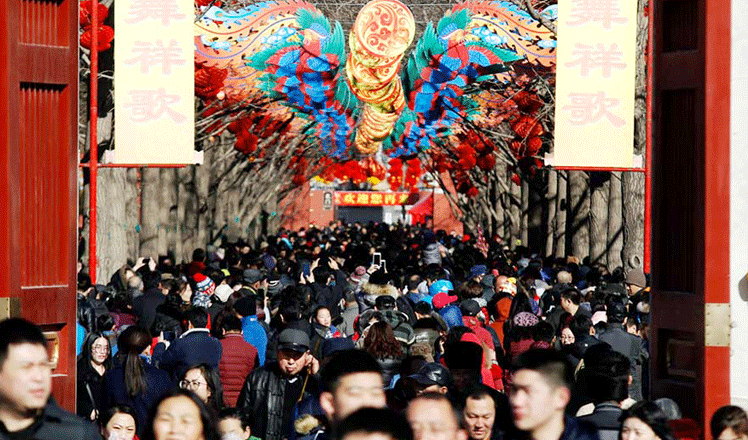 On the go? Listen to an audio recording:
Reading time:  5 minutes
Published: 2019 | Author: Elsa Sun
You may already know that China is New Zealand's largest bilateral trading partner, and Chinese New Zealanders are the largest Asian ethnic group in New Zealand. You may have also had a taste of what the Chinese market offers and want to explore cross cultural marketing strategies further, but don't know how or where to access this huge market with tremendous opportunities.
In order to help others understand more about the Chinese market, I interviewed several Chinese marketers who are based in New Zealand. In this article, you can read the first half of my series featuring six New Zealand Chinese marketers top tips. The follow up article showcasing another three Chinese experts will feature shortly. I hope that through their tips and experience, you'll find the confidence to start your journey engaging with the Chinese.
In The Art of War, Sun Tzu says, "Military actions are taken following careful strategy making and battles will never be implemented without sufficient preparation". Likewise, entering the Chinese market or developing a cross cultural marketing strategy without proper preparation, the chance of winning is extremely low. Why? Language, this is the first and biggest barrier. Secondly, the cultural differences between Chinese and Western culture are significant and it is challenging to bridge the gap.
A team that works well together is the key to success
"Team work is always important if you want to succeed. [You should also] choose the right partner and then work hard together with them."says Chris Fei, the International Marketing Manager of Otago Polytechnic.
These tips are useful in any market. With 4 years marketing experience in China and 3 years in New Zealand, he says "the existence of my current job is because of the prosperity and development of China." Undoubtedly, nowadays whenever you go to the Auckland CBD, you can easily find Chinese students everywhere and that makes you feel like you are now in an Asian country.
Chris also talks about his international team, saying "A team that works well together is the key to success" which is also a lesson for us. For those who want to work in a multi-cultural environment, people from different ethnic groups and backgrounds should develop good communication strategies to avoid misunderstandings.
Set more touch points for the Chinese community
Olivia Shen, Market Lead – New Kiwis, Brand and Insights at Vodafone New Zealand, shares her story from working in large NZ companies. Olivia advises, "it is a challenge for Chinese marketers to succeed in the New Zealand market. Don't just compare with the New Zealand local brands in this market."
I can understand this with my daily work, as the NZ market is much smaller than the market in China, therefore the cross cultural marketing strategies and business models are also different. The key then is to always have your eyes wide open to the "international" market to make sure your brand will stand out amongst fierce global competition.
Olivia points out that Chinese consumers are "extremely digital". "Chinese consumers are quite used to the 'one stop service' from online searching, placing orders, paying via a Chinese payment system (mainly Alipay & WeChat Pay) to the delivery of goods to their places through online stores like Taobao, T-mall, JD and so on." They expect the whole order-to-delivery process to be extremely compact and efficient, with as few steps as possible.
Good customer service and getting an immediate response to their enquiries is also important. "I have to emphasize the CQ (Cultural Intelligence), as well recognized culture and language is challenging not only for Chinese marketers. How to give the international brand a 'soul', mixed with an element of tradition, custom, style and adhering to the brand values is also a big challenge."
Another important suggestion from Olivia is to "set more cross cultural marketing touch points for the Chinese". "To give you an example, we often see Kiwi companies that may have a Chinese language webpage or place an ad on Chinese social media. But for those who can't read and speak English, this is still a one stage 'Chinese experience' and ultimately not comprehensive enough. If there is more integration and touch points for this segment, that would improve the experience and therefore the brand awareness and purchase behaviour". I totally agree with this and hope to see it in the near feature in New Zealand.
Prepare yourself to be "Chinese-ready"
Finally, this is the tip from me – a fellow Chinese Marketer. As a Chinese marketer having worked in China, and now in a New Zealand marketing consultancy for close to two years, I have seen that many Kiwi companies misunderstand and make mistakes when targeting the Chinese market. There is no doubt there will always be differences between Chinese and Western cultures. For those who want to access this segment, it's best if you have at least one Chinese and cross cultural marketing specialist in your internal team, or use professional marketing consulting services to help you avoid making mistakes and confidently step into this market. It's important to remember the language barrier is not the only reason there's a cultural gap, Chinese consumers may not have the same needs and desires as your local target market.
Take the figures from China and New Zealand's mobile activities as a simple comparison, the Chinese internet users "stickiness" in mobile messengers, watching videos and playing games on mobile phones are much higher than New Zealanders which also explains why you can always find Chinese "phubbers" (Phone + Snubber – smartphone mania!) around you. A good cross cultural marketing strategy will take advantage of the "Chinese style social media"such as WeChat, Weibo, Zhihu (like Quora), and Tik Tok (Douyin) which offers great opportunities and can be extremely effective platforms for reaching Chinese in New Zealand
You need an up-to-date understanding of Chinese culture and knowledge on how to shape your cross cultural marketing and generate great content to suit the Chinese tastes on different platforms. Without this, bad communication and "wooden" content may hold your brand back from its full potential to grow within the Chinese market.
In other words, marketers should always pay attention to understanding the uniqueness of the Chinese culture and how best to communicate in the right way by using the most relevant channels. Always act properly and keep pace by staying close to the Chinese consumers to bridge the gap and ensure you and your business is "Chinese-ready".
Keep an eye out for more cross cultural marketing tips from three other professional New Zealand Chinese marketers in my next article.
Enjoyed this article and want more? Sign up now to our marketing snippets!
If you've found this article useful, please share it with others.