Manage Your Recommendation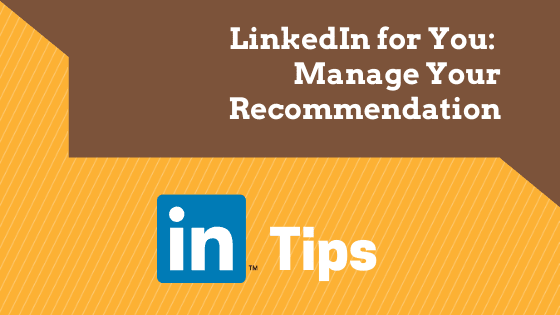 Step 1: Go to your profile
Step 2: Scroll down until you reach the Recommendation section
Step 3: Click the edit (pencil) icon on the section to manage the recommendation you've received and given
Step 4: Click 'Ask for a recommendation' if you want someone to give you a recommendation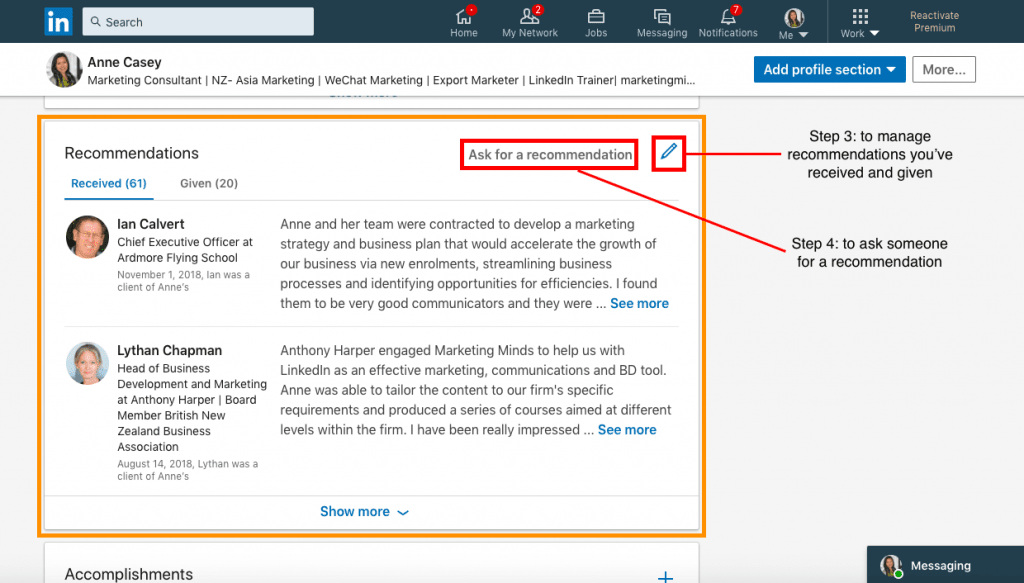 Note: Nothing has changed on the format and features of the recommendation, so feel free to employ your own style when managing recommendations.
This is to give you a refresher why LinkedIn recommendations are important:
Anyone that visits you knows you can be trusted.
It shows your relevance within your chosen industry
Recommendations show you are active on LinkedIn
If you have a big claim on your profile, a good recommendation can back it up
It shows your ability to build strong business relationships.
There are many more changes to learn about LinkedIn, so to find out more check out our LinkedIn Training Schedules.
If you're interested in mastering LinkedIn here are the training courses available:
Note: Your company may also qualify for NZTE subsidy with these workshops.
Email us or call 09 634 4390 for more information or if you are unsure which course is right for you.
Enjoyed this article and want more? Sign up now to our marketing snippets!