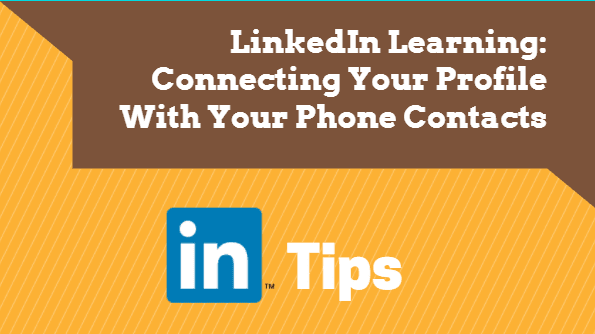 Marketing Minds is always determined to find simple and effective ways for you to optimise your LinkedIn profile. We think that one feature of LinkedIn that is worth sharing is being able to connect your profile with your phone contacts! Whether you want to build business connections or find like-minded people – this feature allows you to reach a large community! When training on LinkedIn this is one of our go-to tips for lead generation and the lead acquisition process!
Importing and syncing your phone contacts into LinkedIn allows you to easily connect with people you already know and build on your network with handy suggestions making it the fastest way to connect with your contacts. LinkedIn will offer up relevant potential connections based on your current contact and the industry they are in. From a business standpoint –  It's a great opportunity to build a lead acquisition process and to create lead generation by finding people with similar interests or in the same industry. 
To learn how to implement this strategic LinkedIn Learning tool for lead generation and lead acquisition process,

 follow our easy in-app steps.
To import & sync your phone contacts:
Login to the LinkedIn mobile app

Select the 'my network' icon in the navigation bar at the bottom of your screen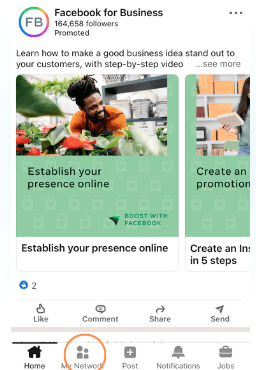 3. Select the  'Add Contacts' icon at the bottom right side of the page.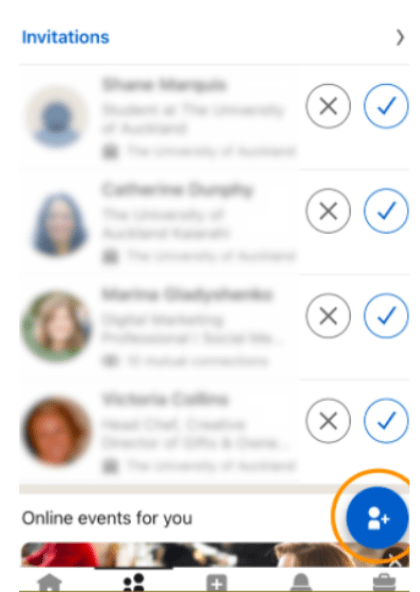 4. Once the pop-up appears click 'add contacts'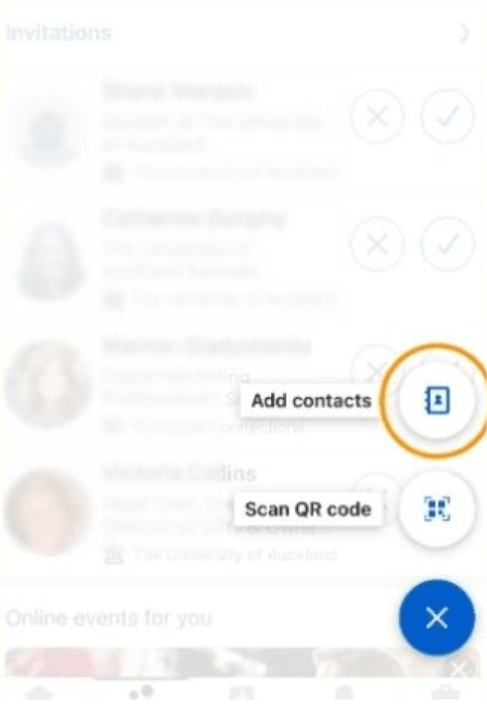 5. Select 'import contacts'

      6. Select 'ok' in the permission needed pop-up requesting access to your contacts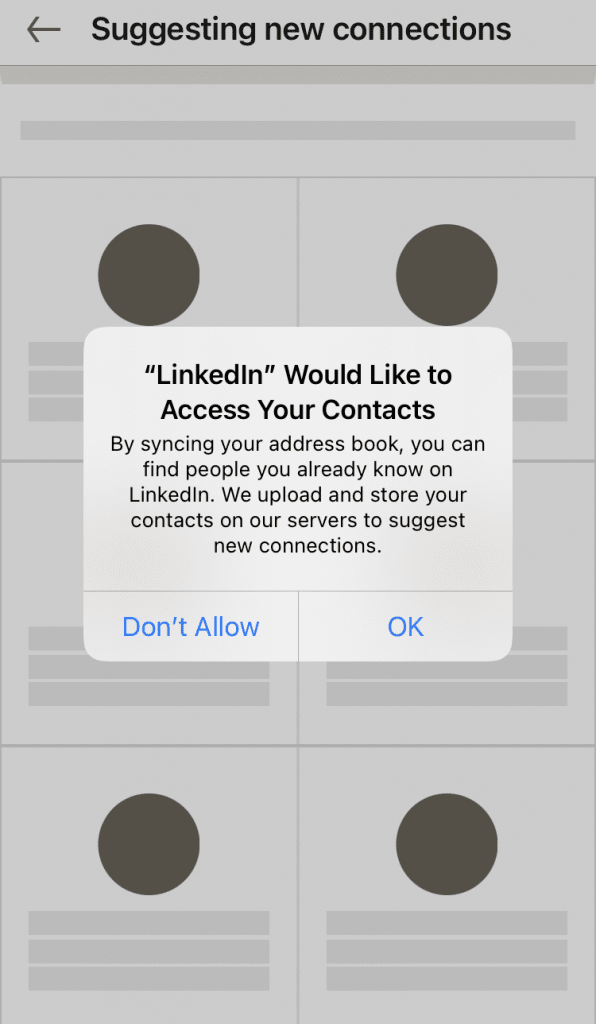 7. Allow LinkedIn to access your contact from settings
8. You can now either 'invite contacts' or 'add connections' to start your lead generation. 
9. Tap done.
LinkedIn Learning Summary:
For Business Lead Aquisition
Of course, this tool makes it easier to quickly sign-up to LinkedIn without having to manually connect with everyone you already know. This makes it incredibly easy for businesses to set up a profile on the platform and begin networking with those most relevant to your business as LinkedIn uses your phones contacts to create useful connection suggestions.
Its easy enough to start a LinkedIn Business profile and fire off a large number of invitations, hoping people are interested in your business, however this can be a big waste of time. Instead, my having LinkedIn suggest connections based on the current contacts you have, your profile is more likely to reach people with an interest in your business and therefore create more valuable connections.
Valuable connections are extremely important when it comes to the lead acquisition process as lots of time and money can be wasted trying to chase dead leads. However, this tool makes networking with valuable contacts extremely easy, improving the lead acquisition process and increasing the chance of lead generation being converted into sales.
For individuals
Not only is this tool useful for businesses, creating valuable connections is also extremely important for individuals trying to build a professional page. Whether you are looking for employment or wanting to build a professional portfolio, creating valuable connections relevant to your industry is extremely important. By using this function, an individual can show their array of current professional connections, further legitimising them in their industry.
In summary, one of the best LinkedIn learning tips to make the lead acquisition process easier is to connect your phone contacts with the platform. This allows you to easily connect with relevant users, giving your business valuable connections that can be converted into sales. 
 Make sure that you download the LinkedIn app first to enable this and few other functions, only available in the app, such as connecting via your personal LinkedIn QR code.
If you're interested in more LinkedIn Training for Business, here are the training courses available:
Note: Your company may also qualify for government subsidy with these workshops.
Email us or call 09 634 4390 for more information or if you are unsure which course is right for you.
Enjoyed this article and want more? Sign up now to our marketing snippets.
_________________________________________________________________________________