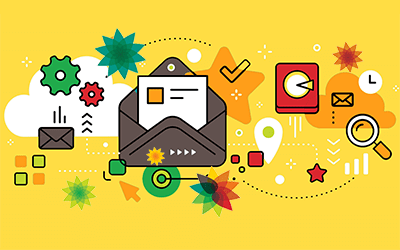 The pros & cons of popular email marketing platforms
Whether it's regular newsletters and updates, or automated welcome emails and abandoned cart notifications, most small and medium sized businesses today rely on some form of email and automation to support their marketing efforts. But with the ever-growing range of email software platforms now available, how do you know if you've chosen the right one for your business, or if it's time to trade-up? 
We've got good news! As an email marketing agency we've done all the hard work for you and compared a range of the most popular email campaign platforms currently available. We did a high-level review here, and a deep dive off our top seven picks below including pros, cons and costs, and our final verdict of what will work best for your  company. 
Ready? Let's get started. 
Flodesk

Very much the new kid on the block, if design is super important to you, it's very likely that Flodesk is already on your radar. Ideal for absolute beginners, Flodesk's features are simple and straightforward, and none of the functionality is over-complicated.  
Focussed on the small-scale ecommerce user with its Shopify & Instagram integrations (although Zapier does offer some other options too), they're currently still in beta (as of Sep 2021) and continually improving their offering. Automations have come a long way, but segmentation is still rather limited.  
So, caveat emptor, readers! You might sign up to Flodesk for its simplicity and beautiful emails, only to discover later on that the platform can't keep up with your needs as your business grows – beautiful emails or not. And we all know how arduous changing platforms can be, so consider all pros and cons carefully. 
Pros
Look & design is everything with these emails

Multiple pre-made templates to choose from

Easy drag and drop design

Simple and affordable pricing structure
Cons
The email builder has very limited functionality and flexibility for campaigns created from scratch

No live chat support and their resource library is slim

Some expected functionality can be limited 
Cost
$39NZD no matter how many subscribers
Our Score: 7/10 
It does create beautiful emails and is easy to use. However it lacks functionality beyond email campaigns.
MailerLite

Created for small businesses and start-ups looking for straightforward and simple, if you're not keen on the bells and whistles of other platforms, then MailerLite might be right for you. 
It's especially ideal for those that are time poor as it offers an extensive range of pre-made templates and elements that make it quick and easy to create emails.  
However, MailerLite offers very little else to set itself apart from competitors and, dare we admit it, borders dangerously close to boring.
Pros
Simple, user-friendly interface

Largely glitch-free
Cons
Support is minimal with no live chat

There are some help resources, but these are limited

Some frustrating limitations on functionality when designing an email

You can't make text any smaller than 12pt font
Cost
$10USD p/m for up to 1,000 subscribers

$15USD p/m for up to 2,500 subscribers

$30USD p/m for up to 5,000 subscribers

$50USD p/m for up to 10,000 subscribers.
Our Score: 6.5/10 
This is a simple, 'hassle-free' solution for those that are more interested in sending emails without complicating things.
Sendinblue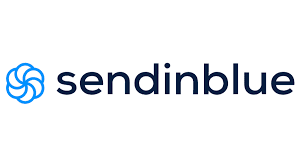 Sendinblue is ideal for small businesses that are looking to send and automate email campaigns on a limited budget. 
We liked Sendinblue for its ease of use and integration with CRM platforms, but there's plenty of functionality that they are yet to provide.
Pros
Deliverability is reportedly very good – which means your emails have a high chance of getting through to your customers

Easy to use with drag and drop template builder

Integration with CRM platforms

Good pricing structure
Cons
No live chat

Limited automations only available on a paid plan

Lacking unique features
Cost
Free plan allows you to send up to 300 emails a day

Lite plan – $25USD for up to 40,000 emails p/m

Essential plan – $39USD for 60,000 emails p/m 

Premium plan – $66USD for 120,000 emails p/m

All plans have unlimited contacts
Our Score: 7/10 
This is good if you are wanting to get started and  want a basic yet reliable email platform to send email campaigns. However it is not really a platform for automations.
Klaviyo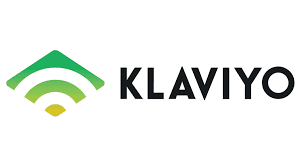 If you're a small ecommerce business that's looking for something that is easy to create email campaigns yet with some good automation yet not too complicated, then Klaviyo could be right up your alley. 
This US-based platform integrates with Magento, Shopify and WooCommerce, and offers a basic ecommerce CRM that provides a record of every customer that includes how often they've bought, how much they've spent, and their web activity.
Although the look and feel of the user interface is a little dated, there's plenty of functionality that will soon make you forget all about that. 
Pros
Good help resources, including live videos

Lots of templates available, plus the system can generate templates with brand colours taken from your website

Some good automation functionalities (especially for e-commerce)
Cons
Live chat support only available for paying customers

Editor has an outdated look and feel

Some limited functionality in the email builder

Pricing structure is over-complicated

There are mixed reviews on how reliable the deliverability is
Cost
50 different price points ranging from $20USD p/m for 251-500 contacts to $1,700 for 145,001 contacts
Our Score: 8/10
This platform is intuitive and is great if you wanted to use it for email campaigns and some mid level automations.
Mailchimp
Mailchimp is often the go-to for small businesses and is marketed as an all-in-one solution. 
The platform provides standard email software, but you can also set it up as a basic CRM, to send transactional emails, create landing pages and run Facebook ads. 
Mail Chimp offers their most basic plan for FREE, which covers up to 2,000 subscribers and includes 1-step automations, subject line helper and sign-up forms. However, if you want to do more like run automated campaigns, add another administrator, or even schedule emails in advance, you'll need to sign up for a paid plan. 
Pros
Email templates are a

drag and drop design that's

e

asy to use and features multiple layout options

The interface is clean and easy to navigate

Emails generally look uncluttered and professional

It's easy to view emails on different devices and email platforms

The deliverability of emails is mostly good

Support and help resources are comprehensive
Cons
There is no 'undo' button!

The restrictions on the free plan seem heavy – there's not much you can do unless you pay.

Can work out to be quite pricey as your database grows

Emails can look quite different depending on the browser or platform the reader is using – so we suggest you test, test and test some more before you send

The automations is very basic and the setup not as intuitive as other platforms
Cost
Essentials plan $15NZD for up to 500 contacts

Standard plan at $21.50NZD for up to 500 contacts, but with more tools available to use

Each plans' pricing tier increases when a contact limit is met (sliding scale calculator available on their pricing page to work out the extra costs for you)
Our Score: 7/10
It is good for those that just wants to do email campaigns, but not that great if you wanted more automations.
ActiveCampaign

ActiveCampaign is a good, all-in-one platform for small businesses that are looking beyond just sending simple email, and want to incorporate marketing automation, leads funnel and customer relationship management software into their planning. 
It's not the best platform for email marketing beginners, but there's plenty of support and training resources available to help you get the necessary practice under your belt.    
It doesn't offer a free plan, so make sure you fully understand your email marketing goals and requirements before you dive in.
Pros
Easy to use drag and drop design with plenty of flexibility to create an array of text and image layouts

Very elaborate automation creator

Extensive – with landing pages creation, CRM and deals funnel, customer scoring, SMS, web personalisation and much more!
Suitable for businesses that engage in either B2C or B2B or a mix of both as the different 'sections' in Active Campaign caters for these requirements on one platform.

Excellent support and help resources

The price is affordable for SMEs
Cons
Takes practice and learning – initial user experiences can be complicated

Can take a while to create a campaign – the flexibility sometimes makes things fiddly

No free plan and fairly high cost in comparison to competitors if you are only wanting it mainly for email campaigns and not automations
Cost
Lite plan $9USD p/m (if billed annually), or $15USD per month for up to 500 contacts

Plus plan $70USD p/m (annually) for 500 contacts

Professional plan $159USD p/m for 500 contacts 

Enterprise plan is $279USD p/m for 500 contacts

Each plans' pricing tier increases when a contact limit is met (sliding scale calculator available on their pricing page to work out the extra cost)
Our Score: 8.5/10
This platform is intuitive and has an extensive list of functionalities. However it can be too complex or extensive for small businesses that are not wanting lots of automations, landing pages etc.
Disclaimer: This is the platform that Marketing Minds is using internally as well as for many of our clients)
Hubspot

Although we don't often suggest this for our SME clients, we couldn't have a complete marketing platform comparison without including Hubspot. Hubspot is the leading marketing automation software. It is very popular, all-in-one inbound marketing and sales and leads funnel platform that's a particular favourite with enterprise customers thanks to its comprehensive growth content tools – but they come at a cost. 
Although they do offer a relatively robust free plan, once you start to see what can be achieved, that's generally when you hit some limitations that will require you to upgrade to a paid offering. Unfortunately, as good as the platform is, the cost is often a lot more than a small business can justify spending for this service. 
Pros
Easy to use with good templates, automations and forms

Particularly popular for B2B and content marketing

Can create bundles for just what you need, which can help with costs

Excellent support and help resources
Cons
FREE or expensive – no middle ground in their pricing

Less ideal for short lead e-commerce businesses (eg consumer products)

Migration can be tedious 
Cost
Starter marketing plan starts from $45USD p/m for up to 1,000 contacts, with additional marketing contacts sold in increments of 1,000 from $45USD p/m.

Professional marketing plan starts from $800USD p/m for up to 2,000 contacts, with additional marketing contacts sold in increments of 5,000 from $224.72USD p/m.

Enterprise marketing plan starts from $3,200USD p/m for up to 10,000 contacts, with additional marketing contacts sold in increments of 10,000 from $100USD p/m. 
Our Score: 8/10
Only because the cost can be prohibitive for small businesses.
The Final Verdict
Based on our experience, here are the platforms that we'd recommend for different businesses – 
An absolute beginner who just wants to send an email: MailerLite, Flodesk, Mailchimp
A small business where cost is a barrier and there's little scope for growth: Sendinblue, Hubspot free version
An ecommerce business that wants to send regular email campaign as well as some or extensive automation: Entry level is Klaviyo and then Active Campaign
A B2B or non e-commerce business that wants to be fully automated and leads funnel: Active Campaign or Hubspot
And there you have it; our wrap up of the best email marketing platforms for your business. 
Has our research helped you decide which email platform you'll be using for your business? We'd love to hear about your experience in the comments below. 🙂
Please note: All costs were correct at the time of publishing but are subject to change at any time. 
If you're interested in more training on LinkedIn for Business, here are the training courses available:
Want more tips on LinkedIn for business? Check out these articles:
Enjoyed this article and want more? Sign up now to our marketing snippets.
___________________________________________________________________________________
If you've found this article useful, please share it with others.