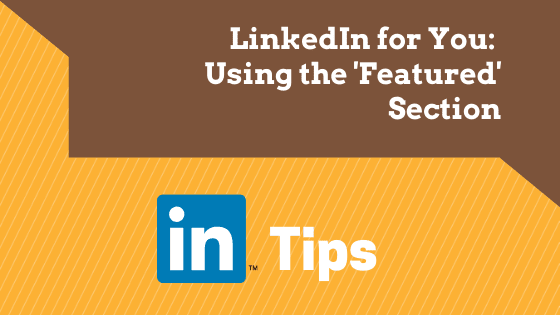 How to maximise the impact of the new 'Featured' section in your profile
Reorder content by clicking and dragging the icon on the right: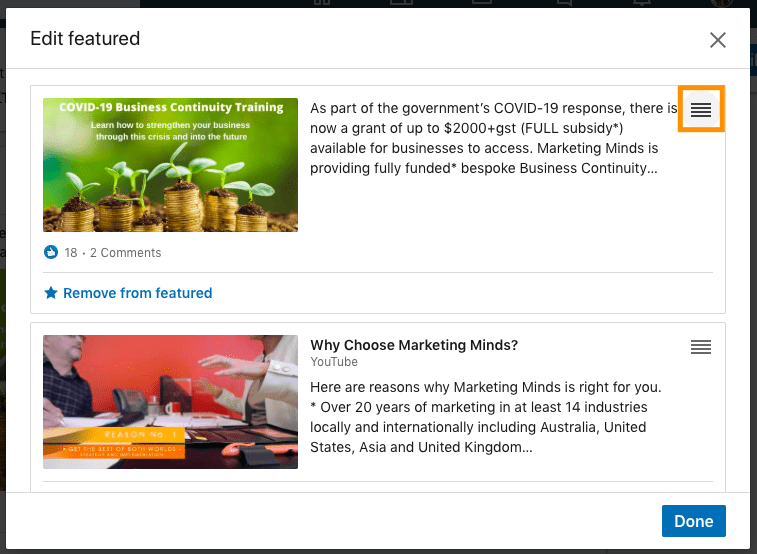 LinkedIn Learning things to note:
You can only feature posts you've authored or re-shared, and articles you've published on LinkedIn
You can feature as much content as you'd like, there's no limit
Place your most important/valuable content first. The first 2-3 things will be immediately visible to viewers without them having to scroll
Visibility of your Featured section is dependent on your visibility settings. i.e. if your posts/articles are limited to connections only, then only they will be able to view it in your Featured section.
If you're interested in more LinkedIn Training for Business, here are the training courses available:
Note: Your company may also qualify for government subsidy with these workshops.
Email us or call 09 634 4390 for more information or if you are unsure which course is right for you.
Enjoyed this article and want more? Sign up now to our marketing snippets.
___________________________________________________________________________________________
If you've found this article useful, please share it with others.