On the go? Listen to an audio recording:
Here's a comprehensive 2020 Calendar that shows you the Chinese festivities and other celebrations relevant to Chinese both in NZ and China
Chinese migrants to NZ are probably the luckiest! Not only do they get to celebrate the Chinese festivals, but also the NZ ones. Not only is it important for marketers to understand the significance of these festivals, but also the cross cultural marketing opportunity (or not) which comes them. For example, everyone knows that Chinese New Year (25
Jan) is significant to the Chinese and a festive time to celebrate. However mid-autumn festival (1 October) is also very important, but less cluttered with brands which can be an opportunity for highly effective cross cultural marketing.
Other cultural events observed such as Qingming Festival April 4 (or Tomb Sweeping Day) can be seen as culturally insensitive if brands try to capitalise on them. Interestingly, the Chinese also have the choice of celebrating 2 Father's Days! The one in China is in June while NZ celebrates it in September. To know which Father's Day is an opportunity for a brand, marketers need to understand the family dynamics of their target audience and where the fathers are based.
While with NZ festivals, understandably the significance of ANZAC Day or Waitangi Day is non-existent or much less celebrated with recent migrants. Often many of our celebrations are seen as a chance for a holiday or associated with commercialism only.
Here is the 2020 calendar to guide your cross cultural marketing strategies. This holds opportunities for cross cultural marketing campaigns to engage with the Chinese in New Zealand and with those in China. You can also download the 2020 calendar as a pdf here.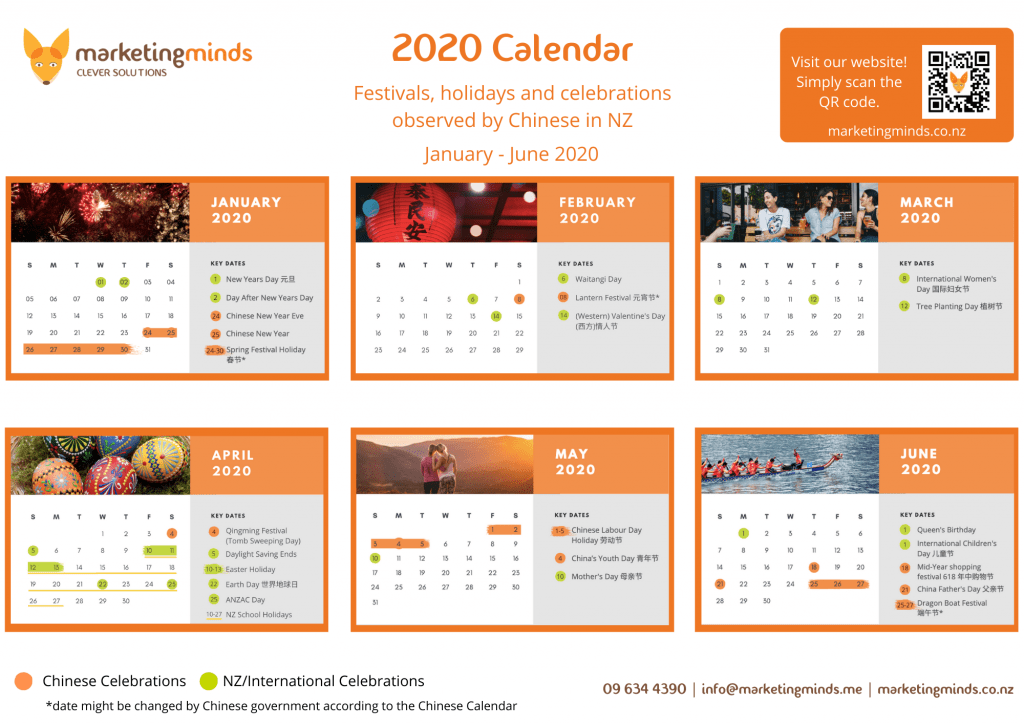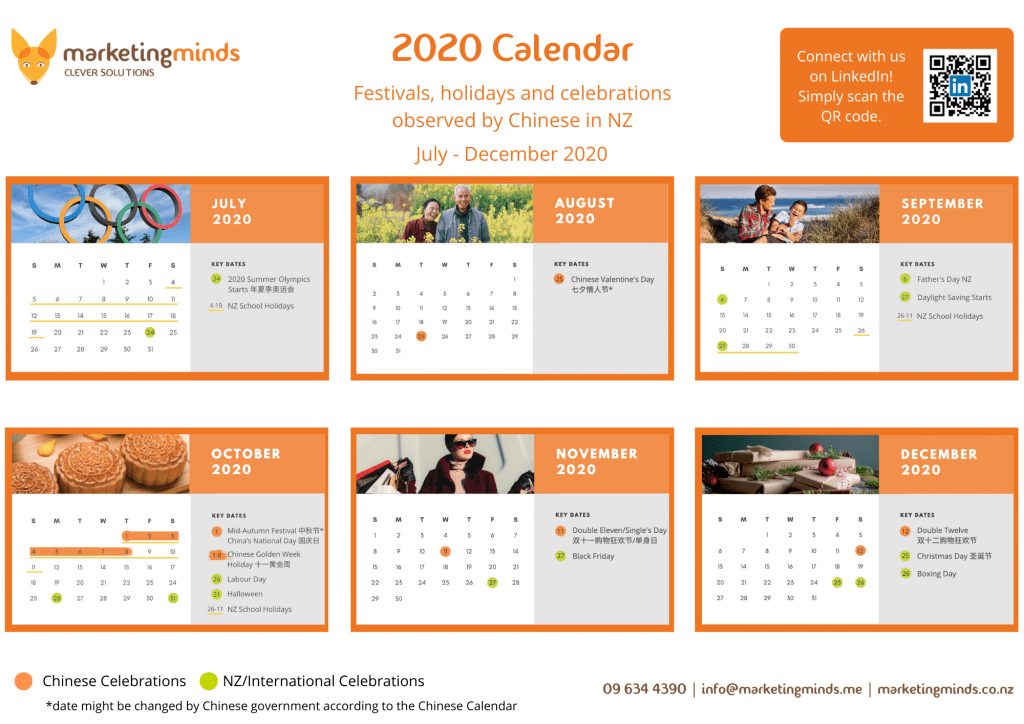 Enjoyed this article and want more? Sign up now to our marketing snippets!